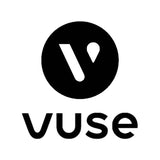 Vuse Go Disposable Vapes
Check out the new Vuse GO Edition 01 disposable vapes, featuring a clear window so you can see when your e-liquid is running low. All Vuse GO Edition 01 disposables are prefilled with 2ml of premium Vuse e-liquid, helping to produce approximately 800 puffs in a compact device.
Vuse Go is a small, disposable vape that is ideal for those looking for a convenient vaping experience without having to worry about using tanks, refills and recharging.
Each device comes pre-filled with 2ml of e-liquid, a fully charged lithium-ion polymer battery that should provide approximately 500 puffs.