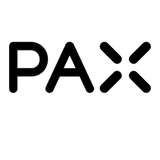 PAX Vaporizers
Get the world's best loose leaf, concentrate and extract dry herb vaporizers. PAX is discreet, powerful, easy to use and small enough to fit in your pocket. An ideal portable vaporizer solution.
Enjoy the new PAX Plus dry herb vaporizer and PAX Mini dry herb vaporiser here at House of Vapes - London, ideal for those looking to vape dry herbs on-the-go with a simple to use dry herb vape.
PAX Plus Dry Herb Vaporizer
PAX
£174.99 Was £219.99
---
Enjoy free deliver on all PAX dry herb vaporizers here...
PAX Mini Dry Herb Vaporizer
PAX
£109.99 Was £129.99
---
The ultra-compact PAX Mini dry herb vaporizer boasts an easy...